Community gardens are those that are shared, cultivated and managed by a community of residents.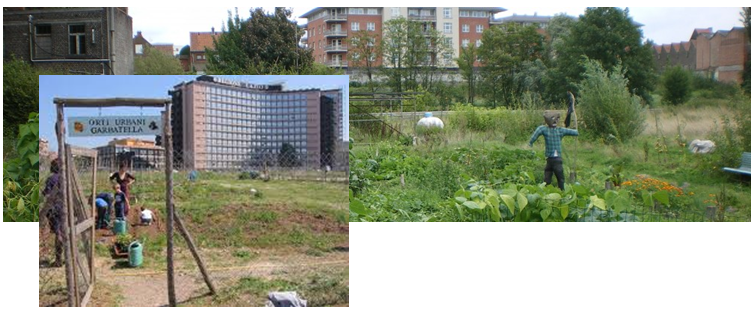 Pictures by Tlandhuis and Orti Urbani Garbatella
In general, what is being produced in community gardens is shared among the people taking part in the care of the garden. In most cases, these places contribute to the recovery of public spaces (shared gardens are often developed on reclaimed or abandoned land) as well as to the construction of social ties within the same community, between people of all ages and backgrounds.
Examples
Page:

1

/

2

1
2
Publié le : 2013-06-06 09:25 -
The City of Paris has implemented a programme to support the creation and development of community gardens.
Links and other sources
Please note: The experience of community gardens is discussed on other sections of this website under the categories Environment (Use of public spaces) and Avoiding waste (DIY/GIY movements).
---