Auteur : Anne-Iris Romens - Publié le : 2013-06-06 09:25 -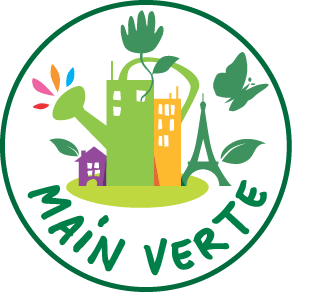 Country: Paris, France

The City of Paris has implemented a programme to support the creation and development of community gardens.
English - Français ci-dessous
English Translation
Green Fingers Program
Who is concerned by the program?
It addresses groups of people that have created an association, and thus that have a legal personality that allows them to sign an agreement with the city hall.
What is it about?
The city hall offers a piece of land. It can also set up a water supply, a fence, etc. The association commits to open the garden to the public and to take care of it. An agreement is signed between the city hall and the association for a period of one year, automatically renewable for a maximum of five years.
What is being proposed by the City of Paris?
- If necessary, methodological support provided by a referent association. - The garden is integrated into the Main Verte (Green Fingers) network of Paris gardens. It has access to exchanges and documentation, and receives information on trainings of gardening. It may be associated with the events organized by the city hall. - Technical expertise and advice on environment-friendly practices adapted to Paris. - A usage agreement wich specify for each garden all modalities. - The city hall might also commit to ensuring major maintenance work on the fence and the drinking water network.
What are the commitments of the association?
- To open the garden to the public when one of the members is present, an opening of two half-days per week, including one on the weekend is desirable. - To hold at least one public event during the gardening season. - To display a visible name, the terms of access to the garden, the proposed activities and meeting dates, and to affix the Main Verte (Green Fingers). - To collectively develop and bring to attention the rules of the garden. - To keep the garden in good condition, remove trash, favor an ecological site management (avoid pesticides, pesticides and chemical fertilizers, waste of water, develop local composting, plant species adapted to the soil and climate, ...), to ensure compliance with the objectives of use to which the garden has been assigned (no parking, no housing, ...). - Take liability insurance. - To report annually its activities. An evaluation of its action takes place each year and is reported to the Steering Committee Main Verte.
For more information
Record of the City of Paris: http://www.paris.fr/viewmultimediadocument?multimediadocument-id=30192 Map: http://www.paris.fr/viewmultimediadocument?multimediadocument-id=123450
Français
L'idée
La ville de Paris a mis en place un programme pour soutenir la création et le développement de jardins partagés.
A qui s'adresse le programme ?
Il s'adresse à un groupe de personnes constituées en association, et ayant donc une personnalité juridique qui leur permet de signer une convention avec la mairie.
De quoi s'agit-il ?
La ville met à disposition, à titre précaire et révocable, un terrain. Elle peut également mettre en place une arrivée d'eau, une clôture, etc. L'association s'engage en échange à ouvrir le jardin partagé au public et d'en prendre soin. Une convention est conclue entre la mairie et l'association pour une durée de un an reconductible par tacite reconduction jusqu'à cinq ans maximum.
Que propose la Ville de Paris ?
- Si nécessaire, un accompagnement méthodologique assuré par une association référente, ayant compétence dans le domaine. - Le jardin est intégré dans le réseau Main Verte des jardins partagés de Paris. Il bénéficie ainsi d'échanges et de documentation, et recevra une information sur les programmes de cours de jardinage. Il pourra être associé aux manifestations organisées par la Ville. - Une expertise technique, ainsi que des conseils sur les pratiques respectueuses de l'environnement adaptées à Paris. - Une convention d'usage qui précisera pour chaque jardin toutes les modalités. - La Ville peut également s'engager à assurer les gros travaux d'entretien de la clôture et du réseau d'eau potable.
A quoi s'engage l'association ?
- à ouvrir le jardin au public quand l'un des membres de l'association est présent ; une ouverture de deux demi-journées par semaine dont une le week-end est souhaitable. - à organiser au moins un événement public par saison de jardinage. - à afficher de manière visible son nom, les modalités d'accès au jardin, les activités proposées et les dates de réunion ; et à apposer le logo Main Verte sur le jardin. - à élaborer collectivement et porter à connaissance les règles de fonctionnement du jardin. - à maintenir le jardin en bon état, enlever les détritus, privilégier une gestion écologique du site (éviter les produits phytosanitaires, les pesticides et les engrais chimiques, les gaspillages en eau, développer le compostage de proximité, planter des essences adaptées au sol et au climat,...), veiller à la conformité des usages avec la destination pour laquelle le jardin a été attribué (pas de stationnement, pas d'habitation,…). - à prendre une assurance responsabilité civile. - à transmettre chaque année son rapport d'activité. Une évaluation de l'action de terrain a lieu chaque année et fait l'objet d'un compte-rendu au comité de pilotage Main Verte.
Pour plus d'information
Dossier de la Ville de Paris : http://www.paris.fr/viewmultimediadocument?multimediadocument-id=30192 Carte : http://www.paris.fr/viewmultimediadocument?multimediadocument-id=123450