Auteur : Lorna Muddiman - Publié le : 2013-05-23 15:57 -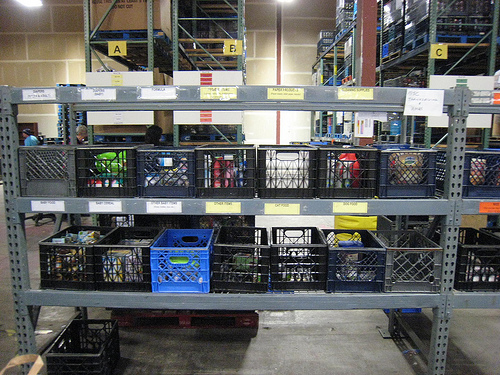 Food retailers and consumers throw out millions of tons of edible food every year, for numerous reasons. At the same time as this mass waste, food poverty is spreading across the European continent and affecting more and more people daily. This therefore makes initiatives that focus on the redistribution of food critical to the well-being of society.
Picture by InteliusInc, creative commons
About 90 million tonnes of food is wasted annually in Europe - agricultural food waste and fish discards not included. Food is wasted throughout the whole food chain – from farmers to consumers – and for various reasons which include:
Lack of awareness, lack of shopping planning, confusion about "best before" and" use by" date labels, lack of knowledge on how to cook with leftovers (households).
Standard portion sizes, difficulty to anticipate the number of clients (catering);
Stock management inefficiencies, marketing strategies (2 for 1, buy 1 get 1 free), aesthetic issues (retail);
Overproduction, product & packaging damage (farmers and food manufacturing).
This is happening at a time when Europe is also experiencing a food crisis among its populations. In response, a wide range of initiatives on food waste reduction has been launched at national, regional and local level across the continent. Below are just a few examples.
Examples
No articles yet.
Links and other sources