Auteur : Louise Hain - Publié le : 2013-05-13 08:58 -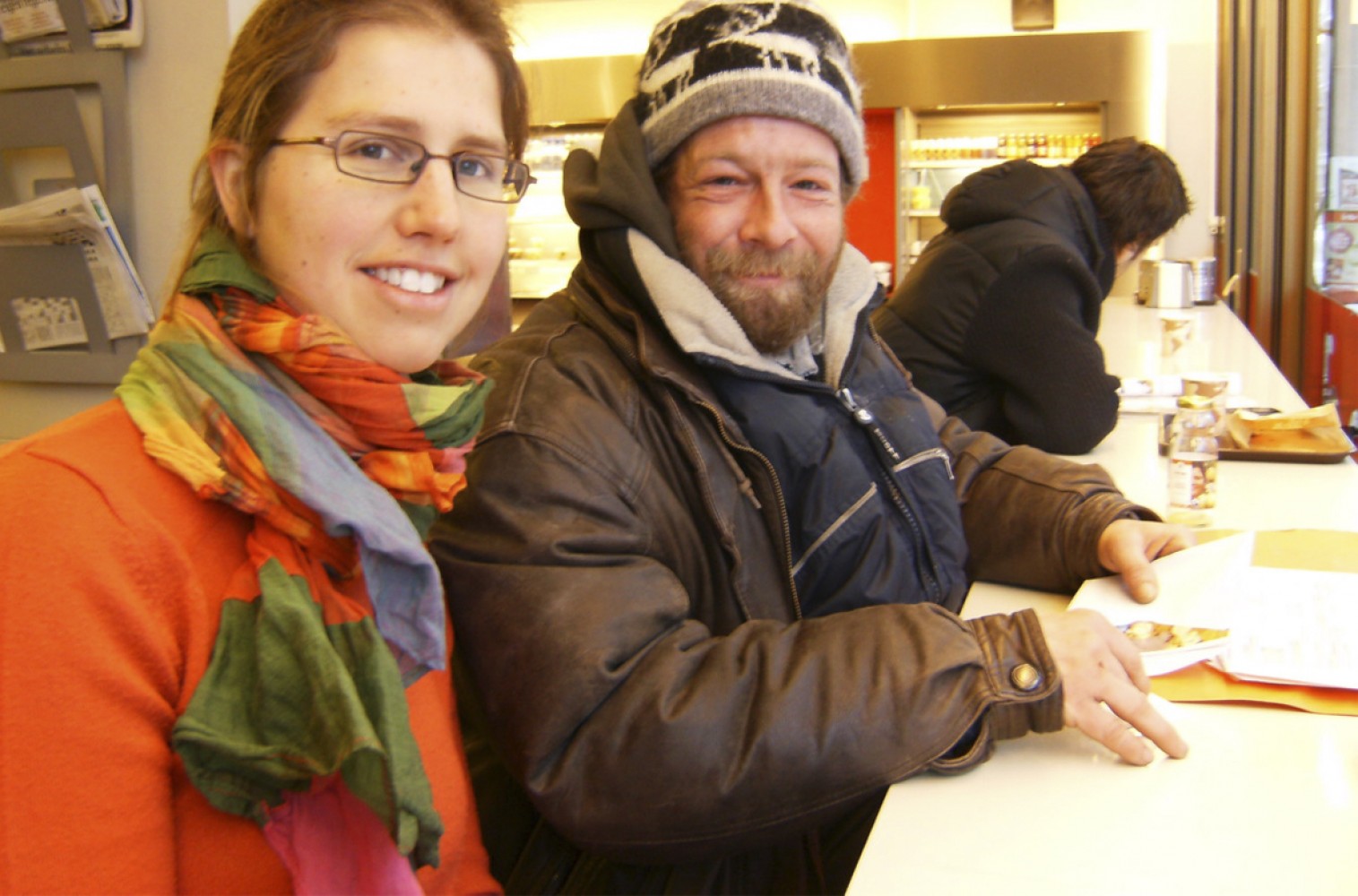 City: Brussels

Infirmiers de rue bridges the gap between the streets and health actors to bring care and hygiene to homeless people through an empowering method around people's dignity, self-esteem and responsibility. Using hygiene as an entry point for self-recovery, the Association ensures long-term support until housing re-insertion.
KEY FACTS
Holding organisation: Infirmiers de rue (IDR)
Status: Belgian not for profit association (asbl)
Financing:

Public: Federal budget (Health Ministry/ Social Integration Ministry); COCOM and COCOF (communities level)
Private: individual donations/ companies; Alco through Ashoka, Weleda- in kind donations (creams/lotions), other companies giving help for translation needs

People involved in the project: 13 persons working for the association. Many nurses. One doctor provides medical information for high-risk patients. He is the coordination point for doctors and hospitals. No direct relation with IDR patients; if the patient wants to have a long-term doctor; he would be registered to one specific attending physician. 2 social workers: they work at the local level, help with complex record and can unblock administrative barriers. 2 administrative workers
Partners: Different public health services and socio-medical associations in Brussels
Creation Date: 2005
Contact Persons: Emilie Meessen: info à idr-sv.org
Main project link: www.infirmiersderue.org
The idea
The Association was born in 2005, after a 1 year and a half long field study in Brussels around access to health and care for people in the streets, carried out by two nurses specialising in medico-social health issues (drug addiction/homelessness). Why do so many people no longer come to care associations? How to engage with people living in the streets regarding health issues when they do not believe in their own future?
The local context
The number of homeless people has exploded in the past years in Belgium. 50,000 people lived in the streets or in unsecure housing in 2011. According to the Flemish association "Dakloze Aktie Komité" (DAK/ http://www.mi-is.be/be-fr/politique-de-lutte-contre-la-pauvrete/daklozen-aktie-komitee-dak / http://daklozen.frontsdf.be), 5,000 people live on the streets permanently, with around 500 in Antwerpen and 2,000 in Brussels. They are more and more visible, but a great part of homeless people, nearly 45,000 persons, are almost invisible. They live partly at a friend's or family relative's place but come back regularly to the streets or to main train stations.
The starting point
The project started with 2 nurses, Emilie Meessen and Sara Janssens, who specialise in tropical health and socio-medical health: prostitution/ drug addiction/homelessness. While completing their final studies in Burkina Faso, they worked in very precarious and harsh conditions in small villages: usually people were coming from far away places to get care, and there was a need to adapt health treatment to this situation, e.g. supplying long-lasting bandages to patients.
How does it work today?
Three phases:
pre-follow: identifying people at risk with different partners (Social Emergency Service). Once every two months they meet with the responsible persons on the search for homeless people. Information gathering takes a lot of time.
follow-up: 40 places in weekly follow-up care. When a person starts the process, IDR works with the person and his/her network (social or familial network: street workers, shopkeepers, doctors, etc.). The main point is to motivate everyone to collectively work together for the same person.
Participation and Governance
Target people: Persons who have been living in the streets all the way from 8 up to 20 years. 80% are male and mostly are Belgian (for administrative problems rather than motivational ones, a partnership with MdM has been set up in aid of foreigners). Among the persons who have been in housing for 6 years, none of them has gone back to the streets. 38 patients are presently living securely in housing in post follow-up; 12 persons in housing are in the stabilisation process (relearning hygiene/ how to busy oneself, etc.).
Added value of the project and making resources available
Ensuring access to care and health services for people outside of mainstream care channels;
Creating a holistic pathway to self-awareness and physical, mental and environmental health;
Strengthening the environment of street-workers to make the system more efficient by reinforcing existing infrastructure and improving their accessibility (i.e. street maps and lists of places where it is possible to take a shower, drink water or use toilets);
Valuing people by identifying and putting emphasis on their competences and interests: every team of IDR going onto the streets to meet a patient has documentation of the person's hobbies/interests.
Challenges
Difficulty in dealing with person's motivation: everyone –from the patient to the care team- needs to determine what they are up to and how communication will be organised. Sometimes a patient already has a large team intervening around him/her. Fatigue or disillusionment of the inner IDR team: specific focus on the team's well-being. The persons are idealist and passionate and may be struck by bad news, it is important therefore to manage emotions and resources. In 2010, decisions to follow-up more than 50 people at the same time; this idea turned into a mistake as it was more difficult to see the patients as regularly and rapidly. Following this failed attempt the IDR team decided to focus on a rotating flow with a limit of 32 patients per week. The post follow-up may be sometimes difficult: by checking in every 2 or 3 months to get news of/from the patient, some associations may feel like they are being controlled.
Key success factors
Trainings to strengthen the impact of a network of watchdogs working in the streets for the empowerment of homeless people;
Strategy to progressively build trust and, step-by-step, bring the homeless closer to the mainstream health system and regular housing;
Future perspectives
Re-adaptation of the strategy according to local needs: two Belgian cities asked to develop an affiliate IDR project but the replication process didn't work out. In one city insufficient political support led to restrictions in operational freedom, in the other the local associations didn't help in the methodology setting and impeded the project's development.
Trainings around Hygiene and IDR methodology are called for in other Belgian cities (Liege/Charleroi).
IDR methodology is unique as it continues up until housing reinsertion.
Sources and links
http://www.infirmiersderue.org/fr/Infirmiers_de_ruela_reinsertion_des_personnes_sans-abri_par_l_hygiene/L_Equipe/ https://www.ashoka.org/fellow/emilie-meessen