Auteur : alessandra sciurba - Publié le : 2013-08-30 08:47 -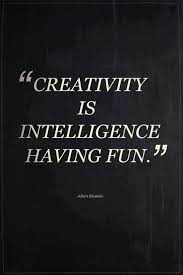 City: Palermo

Activities of Design / Recycling, with workshops and training courses aimed to act against waste and to develop income in the sector
KEY FACTS
Holding Organisation: Talia Status: Association of Cultural Promotion People involved in the action: 5 founders, 10 members, and about 50 attending the laboratories. Public Partners: No Private Partners: small businesses to sponsor events Funding: membership fees, laboratory activities, sale of products Starting Date: 2011 Sources & Links: www.taliablog.it
The idea: To create, through participatory activities and workshops, a line of ethical production of gifts, jewelry, paintings of modern art and furniture, from recycled materials, including plastic and wood, by promoting design and recycling as an incubator for micro-entrepreneurial activities in the sector.
The local context: The Association Talia has always considered its business firmly linked to Palermo, with its problems of poverty and unemployment among young people, and constantly seeing the global contradictions of the crisis. Hence the decision to devote a lot of energy to running participatory workshops, tried by different types of people, from children to adults, who require different approaches. Here, laboratories of recycling and reuse put emphasis on an urban reality in which the themes of creativity and invention can be a formidable vehicle for addressing the problems of the relationship with the other, social exclusion, unemployment, etc. In this way, a concrete practice of art and culture is used to encourage the activities of reuse and recycling, rather than to combat waste, involving citizens who are not normally accustomed to dealing with these issues because of a public administration that for decades has not invested in them, neither from the point of view in cultural, economic or social terms.
The starting point: The association of cultural promotion "Talia" was started in Palermo (Villafrati) in 2011 by three motivated individuals sensitive to cultural issues and to the promotion of modern art. The activity began through the promotion of theatrical performances and exhibitions, with an excellent response from the public. When the association could afford to rent its own space (50m2) its renovation and furnishing offered an opportunity to practice the reuse and recycling of materials, thus combining the requirements to save resources with a creative and ethical decision. The activity was carried out in a participatory and collaborative way, and lead to the beginning of the laboratories, active from 2013, in which knowledge of design and the use of "waste" materials are combined.
How does it work today? The association Talia conducts the activities in its operational headquarters in Palermo, which is rented. The association is made up of a founding group of 5 people and of another 5 members, now 10 in total. The activities are organised by its assembly, which meets once/month and decides on the planning and on the character of the initiatives. In order to allow maximum accessibility, in particular to young university students whose bugets are limited, fees are not required. The main activity consists in laboratories that are open to the public and aimed at different audiences: children, youth, adults. They are held once a week and divided into three groups according to age. The approach to design recycling is in fact different depending on the age of the people attending: with the children, focus is especially put on their fascination of the transformation of the original materials; for the unemployed, precarious or low-income young people, the activities are thought to encourage the acquisition of technical and professional skills, focusing heavily on the ability to create micro-enterprises from the activity of design recycling. For adults, the laboratory is considered an opportunity for individual paths of a psychological nature: often creative activity has proven to be a way out of difficult situations of depression or discontent. The workshops are led by volunteer teachers or experts. They are held weekly, with a total of 4 appointments per month for each age group. The fee required of participants is 15 euro per month. For each lab, groups of 5 to 10 people are created. The materials produced are exhibited at trade or cultural fairs, for direct sale to the public. A "birthday line" has been created, which caters towards supplying birthday parties and designing contemporary art paintings from recycled material. The expenses are covered through the voluntary contributions from members, by the proceeds of the activities of the laboratories and the revenues from the sale of the items created. From March 2013, the starting month of the design/recycling workshops, about 50 people were involved.
Added value of the project and making resources available:
To have focused on the transformation of objects, works and furniture, coming from the need and opportunity to give a second life to materials and objects in disuse.
To have focused on design and creative activity as a way to achieve this goal.
To have thought up an open, but not disorganised or unplanned, form of action, the laboratories provide the space to develop this path.
To have recognised issues relating to art and culture, together with the need to combat waste as well as address problems of unemployment and job and income precariousness.
Challenges and risks faced: Since the beginning of its activity, the association has never had access to public funding, despite dealing with topical issues and enabling practices of social, economic and cultural relevance. The institutions have proven to be "distant" and reachable only through "friends" or non-transparent methods. The association also complains about the lack of a mapping of activities and practices, put in place by various civic associations active in the cultural or social field, which leads institutions to deal only in terms of quantity and not quality with what is proposed, and without any concrete verification. In this way, all public funding follows a general method rather than one of targeted distribution. In the absence of funds that could be used, for example, to support the rent of the space where the workshops are held, the preferred policy is "do not give to anyone", rather than selecting activities to be promoted on the basis of their social impact, of their "semi-free" characteristics, or of their importance in terms of content conveyed.
Future perspective: To give birth and structure to design/recycling workshops in the schools of Palermo; to create a brand / logo for building commercial relationships at both a national and European level.
ITALIANO
Titolo: Talia Breve descrizione dell'azione Attività di design/riciclo, con laboratori e corsi di formazione, per agire contro lo spreco e sviluppare reddito nel settore KEY FACTS Organizzazione responsabile: "Talia" Status: Associazione di promozione culturale Partners pubblici: nessuno Partners privati: piccole aziende sponsor di eventi Persone coinvolte: 5 fondatori, 10 soci e circa 50 persone che frequentano i laboratori Finanziamento: contributi dei soci, attività dei laboratori, vendita dei prodotti Data di inizio: 2011 Link: www.taliablog.it
L'idea Creare, attraverso attività di laboratori partecipati, una linea di produzione etica di oggettistica, bigiotteria, quadri di arte moderna e mobilio da materiali riciclati, in particolare plastica e legno, favorendo la formazione al design riciclo e facendo da incubatore per attività micro-imprenditoriali nel settore.
Il contesto locale L'Associazione Talia ha sempre considerato la sua attività saldamente legata al territorio di Palermo e alle sue problematiche di povertà e disoccupazione giovanile, pur guardando costantemente alle contraddizioni globali della crisi contemporanea. Da qui la scelta di dedicare molte energie all'attività partecipata dei laboratori, attraversati da diverse tipologie di cittadini, dai bambini agli adulti, che necessitano di approcci diversi. I Laboratori di riciclo e riuso parlano quindi alla città, ad una realtà urbana nella quale i temi della creatività e dell'invenzione possono essere formidabile veicolo per affrontare i problemi della relazione con l'altro, dell'emarginazione sociale, del lavoro. E' in questo modo dunque che una pratica concreta, di arte e di cultura viene usata per sollecitare al riuso e al riciclo, piuttosto che alla lotta contro lo spreco, cittadini che normalmente non sono abituati a rapportarsi con questi temi anche a causa di un'amministrazione pubblica che da decenni non ha investito su di essi né dal punto di vista culturale, né da quello economico o sociale.
Come tutto è cominciato L'associazione di promozione culturale "Talia" nasce a Palermo ( Villafrati) nel 2011 per volontà di tre persone sensibili e motivate ai temi culturali e della promozione dell'arte moderna. L'attività inizia attraverso la promozione di spettacoli teatrali e mostre, con un ottimo riscontro di pubblico. Quando l'associazione riesce ad affittare un proprio spazio di 50 mq, il momento della sua ristrutturazione e dell'arredo diventa occasione per sperimentare la pratica del riuso e riciclo di materiali, coniugando le esigenze di risparmio a questa scelta etica e creativa. L'attività di realizzo degli arredi in forma partecipata e collaborativa, ha dato di fatto inizio ai laboratori, attivi dal 2013, coniugando la formazione sul design a quella sull'uso di materiali ricavati da ciò che sarebbe stato destinato al ciclo del rifiuto.
Come funziona attualmente: L'associazione Talia svolge le sue attività nella propria sede operativa a Palermo, che è in affitto. L'associazione è formata da un direttivo di 5 persone e da una assemblea dei soci, oggi 10. Non sono richieste quote associative, per permettere la massima accessibilità in particolare ai giovani studenti universitari che non hanno grande disponibilità economiche. L'assemblea si riunisce 1 volta al mese e decide sulla programmazione delle attività e sul carattere delle iniziative. L'attività principale consiste nei laboratori che sono pubblici e aperti e rivolti a diverse tipologie di fruitori: bambini, giovani, adulti. Si tengono una volta la settimana per fascia di età. Il percorso formativo e di approccio al design riciclo è in fatti diverso a secondo della fase della vita di chi frequenta i laboratori: per i bambini si punta soprattutto al fascino esercitato su di loro dall'attività di trasformazione dei materiali originari, per i giovani spesso in cerca di occupazione o con lavori precari e a basso reddito, l'impostazione è pensata anche per incentivare l'acquisizione di tecniche e professionalità, puntando molto sulla possibilità di creare microimpresa dall'attività di design riciclo. Per gli adulti lo spazio laboratoriale è pensato anche come occasione di percorso individuale di tipo psicologico: spesso l'attività creativa e realizzativa si è dimostrata un modo per uscire da situazioni difficili di depressione o insoddisfazione. I laboratori sono diretti da docenti o esperti che si prestano volontariamente, e hanno una cadenza settimanale per un totale di 4 appuntamenti al mese per ogni fascia d'età. La quota richiesta ai partecipanti è di 15 euro al mese. Per ogni laboratorio si creano gruppi di 5 -10 persone. I materiali prodotti vengono esposti in occasione di eventi fieristici o culturali, per la vendita diretta al pubblico. Da sottolineare la creazione della linea "compleanni", dedicata all'oggettistica da tavolo per feste di compleanno, e quella dei quadri di arte moderna da materiale riciclato. Le spese dell'associazione sono coperte grazie a contributi volontari dei soci, ai proventi dell'attività dei laboratori e ai ricavi delle vendite degli oggetti realizzati. Da marzo 2013, mese d'inizio dell'attività dei laboratori di design riciclo, ad oggi circa 50 persone sono state coinvolte.
Fattori di successo: Avere puntato su attività concrete di realizzazione di oggetti, opere, mobili a partire dalla necessità e dall'opportunità di dare una seconda vita ai materiali e agli oggetti in disuso. Avere puntato sul design e sull'attività creativa come modo per realizzare questo obiettivo. Avere pensato ad una forma aperta ma non disorganizzata o spontanea, i laboratori, come luogo dove costruire il percorso. Avere unito l' attenzione per l'arte e la cultura a quella per la lotta allo spreco e per il problema della disoccupazione e della precarietà lavorativa e di reddito.
Problemi incontrati: Dall'inizio dell'attività l'associazione non ha mai avuto accesso a finanziamenti pubblici, pur trattando temi e attivando pratiche di importanza sociale, economica e culturale. Le istituzioni si sono dimostrate "lontane", raggiungibili solo attraverso "amicizie" o metodi non trasparenti. L'associazione lamenta la mancanza di una reale mappatura delle attività e delle pratiche messe in campo dalle varie associazioni cittadine attive nel campo della cultura e del sociale, cosa che porta le istituzioni a trattare solo in termini quantitativi e non qualitativi ciò che viene proposto, e senza alcuna verifica concreta. In questo modo anche gli eventuali finanziamenti pubblici seguono una ripartizione "a pioggia" invece che mirata. In mancanza di fondi dunque, ad esempio per un sostegno all'affitto dei locali ove si svolgono le attività di laboratorio, il criterio è "non dare a nessuno", invece che scegliere in base alla ricaduta sociale delle attività, alle loro caratteristiche di semi gratuità, alla loro importanza sul piano dei contenuti veicolati.
Prospettive future: Avviare e strutturare un progetto che metta in campo laboratori di design riciclo con le scuole di Palermo. Creare un marchio/ logo per costruire relazioni anche commerciali a livello italiano ed europeo.