Auteur : alessandra sciurba - Publié le : 2013-07-16 13:44 -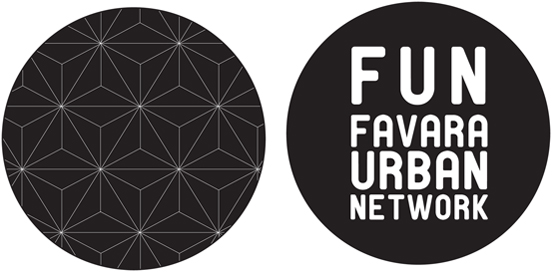 City: Favara (AG), Sicily, Italy

The non-profit Association Favara Urban Network is the laboratory for development of the City of Favara (AG). F.U.N. has the task of supporting, from a scientific and cultural point of view, the transformation processes of Favara and the metropolitan area.
KEY FACTS
Holding Organisation: Favara Urban Network Status: Non-profit Association Funding: Membership fees, donations and sponsorships; fundraising; museum services. Number of people involved in the action: 22 official members, 4 volunteers, and all the people who benefit from the initiatives Public Partners: Municipality of Favara Private Partners: Farm Cultural Park Starting Data: 16th May 2013 Sources & Links: http://www.favaraurbannetwork.com https://www.facebook.com/Favaraurbannetwork
The idea:
The idea is to bring art and culture to all citizens, making it an instrument of unification among people as well as one of urban regeneration of degraded and abandoned lands and sites which could instead become common goods. From this perspective, public and private spaces can be managed and developed in a cultural sense, developing promotional work and training on themes like low-definition architecture, urban agriculture and designing of public spaces. The first objective concerns the improvement of Favara's attractiveness in order to intercept the flow of tourists already present in the Valley of the Temples in Agrigento. This will be achieved through proposals for urban regeneration that promote the well-being of all.
The local context:
F.U.N. stems from the desire to give strength and continuity to the project. It was launched by a private enterprise in 2010, with a focus on the social and structural recovery of Favara's neglected historical centre. Favara is a town located 10 km from the site of the Valley of the Temples in Agrigento, declared in 1997 by UNESCO a "world heritage site". Despite this, the tourism economy of the area is in an extremely critical situation. The context, neglected and undervalued, has in fact failed to offer so far any effective complementary tourism strategies that would ensure visitors' prolonged stay in the area. In this context is the partnership between FUN and Farm Cultural Park, a "widespread" contemporary art gallery and residence for artists, designers and architects, which has already won prestigious awards for its activity. The growth of shared and innovative projects is fundamental to these small Sicilian towns in order to reverse the trend of more and more young people leaving these places that force them to go for a number of reasons.
The starting point:
FUN was at first established by Andrea Bartoli, also founder of the Farm Cultural Park and a notary with a deep artistic sensibility who invested his private resources in the development of these collective projects. Already in 2010 the work of Farm Cultural Park had led to the reopening of the "seven courtyards" of the old town of Favara, which had been previously abandoned and were in a state of decay. The specific project of F.U.N then was launched starting with the cultural revival of the Castle of Chiaramonte, a grand medieval architecture representative of the City of Favara. On June 29th 2013, less than two months since its establishment, FUN was able to inaugurate the new and improved Castle of Chiaramonte, which had in the meanwhile been entrusted to Andrea Bartoli by the town's mayor. The presence of the Farm Cultural Park had therefore a decisive role in the formation of the group in the City of Favara. This tangible example of urban regeneration, born outside the conventional schemes of decision-making and contributing to the improvement of the city, led Favara Urban Network to be established as a spontaneous gathering of young people around the cultural project thought up for the Castle of Chiaramonte.
How does it work today?
F.U.N. both researches and pursues forms of cooperation and synergy with any other cultural or scientific association that has the same purpose, dealing with similar processes underway in the major Italian and foreign urban areas. Moreover, FUN works in collaboration with third parties, providing the necessary scientific-technical and cultural support, including public administrations, private institutions and any other actor in need of assistance. In this regard, they are involved in planning, designing and defining interventions that, because of size, location, strategic value, historical, architectural or environmental importance, require and deserve special attention. The Association also documents and informs about ongoing interventions, investigating as well the broader themes of urban debate through exhibitions, publications, discussions, presentations and workshops. Based on the successful experience of Farm Cultural Park, a steady schedule of cultural activities of various entities has been programmed and is continuously conveyed through social media, although the group operates in extremely frugal conditions in terms of economic resources (special attention is thus paid to design practices that are low-cost / low-tech). In June of 2013, for example, an initiative was promoted that involved the majority of citizens in the cleaning, landscaping, painting, etc. of the city (http://www.youtube.com/watch?v = 7Om2qzT5M8A). Urban gardens and shared green spaces were created together with other places of art exhibition in the heart of the historical quarter. The actions for the economic viability of the project are being implemented relying on specific activities of fundraising. Fun has numerous "patrons", "benefactors" and "supporters" among individuals and private companies that share the spirit and the objectives of the project. With the start of the Castle of Chiaramonte project, proceeds – from the sale of tickets, admission fees and management of thematic exhibitions, educational and other workshops – are expected. Other revenues will come from commercial services to be hosted in the Castle, such as a small bookshop, a children's entertainment space and a refreshment area. The project also includes the leasing out of single spaces or of the entire castle for private and corporate initiatives.
Participation and Governance:
F.U.N. is managed from the ground, mainly through the efforts of a large group of citizen volunteers, including many professionals and students, who care about the growth and development of their territory and who gather together to prepare and develop proposals with this objective in mind. F.U.N. has therefore become a point of reference for the joint planning process that has aggregated a small group of entrepreneurs and / or craftsmen. The interventions are not hampered by public institutions. Case by case, FUN consistently tries to convey simultaneously a clear vision of the strategic objectives, both medium and long-term, along with impact, in terms of value added to the local system. People who participate in the various roles and the various forms can thus get involved on the basis of clear objectives and a transparent development of the project.
Added value of the project and making resources available:
In general terms, the project aims to develop a territorial Corporate Social Responsibility through the activation and the re-motivation of professionals, craftsmen, entrepreneurs, educators and administrators conducted to measure and to interact with international realities and experiences, in a concrete training / action path. The tangible benefit for the community is immediately found in the returning of historic buildings, such as the Castle of Chiaramonte, into valuable centres for relevant cultural activities. But above all, the project has given new meaning to the life in Favara for many boys and girls who have since rediscovered their territory and have wondered what contribution they can make to improve it. Additional benefits to the community result from the urban renewal pursued through: low-definition interventions produced by the workshops open to all the citizens; intervention on buildings granted through unpaid donations; free support to encourage the purchase of property to be restored by third parties involved in the development of the project. The strength of the experience, yet to be tested in more detail, is thus the creation of a hybrid model that involves informal and self-organised groups of citizens together with public and private institutions. Anybody who has the resources and the expertise to be shared could start a project like this.
Challenges and risks faced:
The total lack of public resources and the inexperience of Public Administrators in the construction of projects like this one are certainly two of the most critical aspects of this start-up period. We have to underline that Favara Urban Network only unveiled the new cultural season of the Castle Chiaramonte on June 29. The risk is that the private sector could be forced to replace the public in all respects, especially since the public authorities do not put in place the legal and economic solutions that would allow these kinds of projects to have long life, independence and continuity.
Future perspectives:
Establishment of a new body: From a legal point of view, the establishment of a Foundation which would involve the municipality but also the University and the main promoters of the project could be an important first solution.
Economic sustainability: a decent economic grant would be significant in order to select young international curators to manage the cultural project with mandates of a fixed term.
Research and experimentation: a study of the best living practices on an international scale, of habitat and of being together; the experimenting, with those who have already realised them in other sites, of further innovative solutions in the City of Favara.
Castle: The Castle of Chiaramonte, the base of FUN, still requires several important improvements in terms of structure but also of equipment.
On the rest of the city: the creation of other public spaces for wider sharing (eg, shared gardens in all schools).
Proposals for the future:
In order to facilitate this type of project, it is necessary that the subsidiarity principle recognised in the Italian Constitution is fortified by a set of rules opposite to those currently existing and in force. Processes for the allocation of goods and resources to individuals or informal groups that have proven to do well, and that mainly work by pooling the resources for clear and shared social objectives, should be simplified. It is necessary that all safety regulations, occupational or otherwise, on the use of public goods are simplified. It is necessary to review the law on volunteering and ensure that no financial burden is imposed on the young Organisations wishing to operate for the wellbeing of all.
ITALIANO
Breve descrizione dell'azione
L'Associazione non profit Favara Urban Network è il laboratorio di sviluppo della Città di Favara (AG). F.U.N. ha il compito di supportare, sotto il profilo scientifico-culturale, i processi di trasformazione di Favara e dell'area metropolitana.
Key facts
__Organizzazione Responsabile_: Favara Urban Network; Status: Associazione non profit; Finanziamento: Quote associative; donazioni e sponsorizzazioni; fundrising; servizi museali. Persone coinvolte nel progetto: 22 soci iscritti, 40 volontari Partner del settore pubblico: Comune di Favara Partner del settore private: Farm Cultural Park Data di inizio del progetto: 16 maggio 2013 Fonti e Links: http://www.favaraurbannetwork.com https://www.facebook.com/Favaraurbannetwork
L'idea
L'idea è quella di avvicinare l'arte e la cultura a tutti i cittadini, facendola diventare uno strumento di unione tra le persone e di riqualificazione urbana di territori degradati, abbandonati, che invece possono diventare beni comuni. Il primo obiettivo è l'implementazione della capacità attrattiva del territorio per intercettare i flussi turistici già presenti nella Valle dei Templi di Agrigento attraverso proposte di riqualificazione urbana che possano favorire il benessere di tutti. In questa prospettiva si possono gestire e valorizzare culturalmente luoghi pubblici e privati, sviluppando azioni di promozione e formazione su temi dell'architettura a bassa definizione, dell'agricoltura urbana e del design degli spazi pubblici.
Il contesto locale__
F.U.N. nasce dalla volontà di dare forza e continuità al progetto, avviato nel 2010 per iniziativa privata, di recupero sociale e strutturale del degradato centro storico di Favara, città situata a 10 Km dal sito della Valle dei Templi di Agrigento, dichiarato nel 1997 dall'Unesco "patrimonio mondiale dell'umanità". Nonostante ciò l'economia turistica dell'area resta estremamente critica, il contesto, trascurato e poco valorizzato, non è riuscito infatti a offrire, finora, efficaci strategie turistiche complementari in grado di assicurare una permanenza prolungata nell'area. In questo quadro si inserisce la partnership tra F.U.N. e Farm Cultural Park, galleria diffusa d'arte contemporanea, residenza per artisti, designer e architetti già destinataria di prestigiosi riconoscimenti. Progetti condivisi, innovativi e capaci di creare aggregazione, sono fondamentali in queste piccole cittadine siciliane per invertire la tendenza che vede sempre più giovani lasciate questi luoghi e condannarli a spegnersi.
Come tutto è cominciato:
F.U.N. è stata fondata da Andrea Bartoli, ideatore anche di F.C.P., notaio dalla profonda sensibilità artistica e mecenate che ha investito le proprie risorse private nello sviluppo di questi progetti collettivi. Già nel 2010 il lavoro di Farm Cultural Park aveva portato alla riapertura dei "sette cortili" del centro storico, prima abbandonati e in stato di grande degrado. Il progetto specifico di F.U.N si è sviluppato a partire dalla riqualificazione culturale del Castello di Chiaramonte, pregevole architettura medievale rappresentativa della Città di Favara, che era stato nel frattempo affidato dal Sindaco allo stesso Andrea Bartoli. Il progetto è stato subito allargato a tutti coloro che volessero parteciparvi, ed è così che, il 29 giugno 2013, a meno di due mesi dalla sua costituzione, il nuovo corso del Castello di Chiaramonte è stato inaugurato grazie al lavoro di decine di volontari che hanno immaginato come renderlo un bene condiviso e utile per tutti. Decisiva nella costituzione del gruppo è stata quindi la presenza, nella Città di Favara, di Farm Cultural Park. Un esempio tangibile di rigenerazione urbana nato fuori dagli schemi decisionali classici e messo a servizio della città ha fatto sì che Favara Urban Network nascesse come aggregazione spontanea di giovani intorno al progetto culturale pensato per il Castello Chiaramonte di Favara.
Funzionamento attuale:
F.U.N. ricerca e persegue forme di collaborazione e sinergia con ogni altra associazione culturale o scientifica che abbia le stesse finalità, confrontandosi con analoghi processi in corso nelle maggiori aree urbane italiane e straniere. F.U.N., inoltre, anche in collaborazione con terzi, accompagna, offrendo i necessari supporti tecnico-scientifici e culturali, le Amministrazioni Pubbliche, nonché le Istituzioni ed i soggetti privati che lo richiedano, nella programmazione, elaborazione, definizione di interventi che per dimensione, localizzazione, valenza strategica, rilevanza storico-architettonica o ambientale richiedano e meritino particolare attenzione. L'Associazione, inoltre, documenta e informa sugli interventi in corso, approfondendo altresì i grandi temi del dibattito urbano attraverso esposizioni, pubblicazioni, dibattiti, presentazioni e workshop. Sulla base dell'esperienza di successo di Farm Cultural Park, è avviata una costante programmazione di proposte culturali di varia entità, veicolate continuamente tramite i social media, nonostante si operi in condizioni di scarsità estrema di risorse economiche (un'attenzione particolare è rivolta alle pratiche di progetto low/cost - low/tech). Nel giugno del 2013, ad esempio, è stata promossa un'iniziativa che ha coinvolto gran parte della cittadinanza nella pulitura e nell'abbellimento, dipingendole, delle aiuole spartitraffico della città (http://www.youtube.com/watch?v=7Om2qzT5M8A). Sono stati creati orti urbani e spazi verdi condivisi, e luoghi di esposizione d'arte nel cuore del centro storico. Le azioni per la sostenibilità economica del progetto sono in fase di attuazione potendo contare fino ad oggi su attività specifiche di fundraising. Fun ha numerosi "mecenati", "patron", "benefattori" e "sostenitori", tra singoli cittadini e imprese private che condividono lo spirito e gli obiettivi del progetto. Con l'avvio del progetto del Castello di Chiaramonte sono previsti introiti derivanti dalla vendita dei biglietti di ingresso alle mostre tematiche e dalla gestione dei workshop e laboratori didattici a pagamento. Altri ricavi deriveranno dai servizi commerciali ospitati presso un piccolo bookshop, dalla gestione dello spazio intrattenimento per bambini e del punto ristoro creato all'interno del Castello. Il progetto prevede inoltre l'affitto sia dei singoli spazi sia dell'intero maniero per iniziative private e aziendali.
Participazione e Governance:
F.U.N. viene gestita dal basso, grazie all'impegno di un numeroso gruppo di cittadini volontari, tra cui molti professionisti e studenti, che hanno a cuore la crescita e lo sviluppo del proprio territorio e si riuniscono per elaborare e sviluppare proposte in questa direzione. F.U.N. è diventata quindi un punto di riferimento per la progettazione condivisa che ha aggregato anche un ristretto nucleo di imprenditori e/o artigiani. Gli interventi non sono ostacolati dalle amministrazioni pubbliche. FUN cerca di trasmettere costantemente sia la visione chiara degli obiettivi strategici, di medio e lungo periodo, sia le ricadute, volta per volta, in termini di valore aggiunto al sistema territoriale. Chi partecipa, nei vari ruoli e nelle varie forme in cui può farlo, ha quindi chiari gli obiettivi e lo sviluppo del progetto.
Valore Aggiunto del progetto:
In termini generali il progetto mira a sviluppare una Corporate Social Responsibility Territoriale attraverso l'attivazione e la ri-motivazione di professionisti, artigiani, imprenditori, educatori e amministratori condotti a misurarsi e interagire anche con realtà ed esperienze internazionali, in un percorso concreto di formazione/azione. Il beneficio tangibile per la comunità è riscontrabile nella restituzione alla collettività di un edificio storico come il Castello di Chiaramonte divenuto contenitore di pregio per attività culturali rilevanti. Ma soprattutto il progetto ha ridato nuovo senso alla vita a Favara per tanti ragazzi e tante ragazze che attraverso questo progetto condiviso hanno riscoperto il proprio territorio e si sono chiesti quale contributo possono dare per migliorarlo. Ulteriori benefici per la comunità derivano dalla riqualificazione urbana perseguita attraverso: interventi a bassa definizione frutto di workshop tematici aperti alla cittadinanza; interventi su immobili concessi in donazione gratuita; servizi gratuiti di supporto per favorire l'acquisto di immobili da ristrutturare da parte di terzi interessati allo sviluppo del progetto. Punto di forza dell'esperienza, ancora da sperimentare più approfonditamente, è quindi la creazione di una modalità ibrida di progettazione che coinvolge gruppi informali e autorganizzati di cittadini, istituzioni pubbliche e privati. Chiunque ha risorse e competenze da mettere in comune può avviare progetti come questo.
Ostacoli e Rischi:
La totale mancanza di risorse pubbliche e l'inesperienza degli Amministratori Pubblici nella costruzione di progetti di questo genere sono sicuramente due degli aspetti più critici dell'avviamento. Si tenga presente che Favara Urban Network ha inaugurato la nuova stagione culturale del Castello Chiaramonte solo il 29 giugno scorso. Il rischio è che il Privato debba sostituirsi in tutto e per tutto al Pubblico e soprattutto che il Pubblico non metta in atto quelle soluzioni giuridiche ed economiche che possano consentire al progetto di avere lunga vita, indipendenza e continuità.      
Prospettive future:
Costituzione di un nuovo soggetto: Da un punto di vista giuridico la costituzione di una Fondazione della quale fa parte il Comune ma anche l'Universitá e i principali promotori del progetto, potrebbe essere una prima soluzione importante.
Sostenibilità economica: una dignitosa dotazione economica sarebbe molto importante poter selezionare giovani curatori internazionali per consentirgli di dirigere il progetto culturale con mandati a tempo determinato.
Ricerca e sperimentazione: studio su scala internazionale delle buone pratiche del vivere, dell'abitare e dello stare insieme; sperimentazione, con coloro che le hanno poste in essere altrove, di altre soluzioni innovative nella Città di Favara.
Sul Castello: Il Castello Chiaramonte sede di F.U.N. necessita ancora di diverse e importanti migliorie in termini di struttura ma anche di attrezzature.
Sul resto della città: Creazione di altri spazi pubblici di ampia condivisione (es. orti condivisi in tutte le scuole).
      Proposte per il futuro:
Per favorire questa tipologia di progetti, occorre che il principio di sussidiarietà riconosciuto nella nostra Costituzione venga fortificato da una serie di norme di senso contrario a quelle attualmente esistenti ed in vigore. Occorre che vengano semplificati i processi di attribuzione di beni a risorse a privati o gruppi infornali che abbiano dimostrato di fare bene e che soprattutto lavorino mettendo in comune le risorse per obiettivi sociali chiari e condivisi ; occorre che tutte le normative sulla sicurezza, sul lavoro, sulla fruizione dei beni pubblici vengano semplificate. Occorre che la legge sul volontariato venga rivista e che nessun onere economico venga imposto sulle giovani Organizzazioni che intendono operare per il benessere di tutti.