Auteur : alessandra sciurba - Publié le : 2013-04-21 09:22 -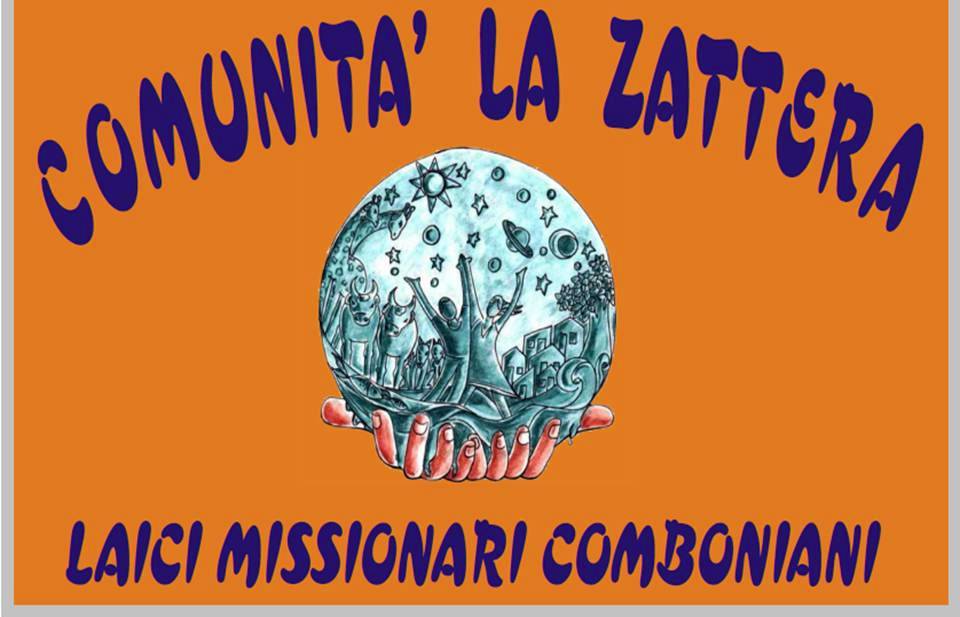 City: Palermo, Sicily, Italy

A community of lay Combonian missionaries obtains a space whereby it starts a process of co-habitation by the pooling together of resources. The new space is also aimed at being a place of welcome and hospitality for people in need.
KEY FACTS
Holding Organization: Comunità La zattera Status: Association Financing : Pooling of salaries; co-production of food People involved in the project: Two families permanently present; dozens of civic associations which collaborate ; dozens of people hosted/welcomed throughout the year Public Partners: No Private partners : Local associations and citizens Creation Date: 2005 Sources & Links/contacts: http://www.laicicombonianipalermo.it
The idea
To live a community life in a context of sharing and solidarity that enables co-housing, pooling of resources and co-production as well as the possibility to offer shelter to fragile people, while refusing the logic of charity and promoting instead, with the poorest, new processes of self-determination in collaboration with other realms of civil society working in the same area.
The local context
The setting is the city of Palermo, which has 600,000 inhabitants and is characterised by a strong economic and social polarisation, with significant pockets of poverty, and by a chronic lack of welfare services. Palermo is also a city of passage for many migrants crossing the Mediterranean sea from the African coastlines, and is characterised by a structural lack of non-clerical and public hospitality services.
The starting point
In 2005, two families of lay Combonian missionaries identified a suitable space for their project and asked the Provincial Council of Palermo, by an official letter, to consider their wish to create a community there. In preparation of the request, the community was inspired by the paths implemented by the Association of Social Promotion "Worlds of communities and families" . After three years the Provincial Council opted in favour of the community, deciding to buy the property, located in Palermo via Santalgelo 17 GB, and to grant the loan for use to the community-association "La Zattera." On 11 July 2008, the Community "The Raft" was thus born in a small two-storey villa divided into five apartments - two for the families who permanently live there, and the other three for welcoming persons in need. The building also has a small garden and communal areas (chapel, lounge, kitchen and bathrooms) which are used by everyone. After obtaining the building grant, the community began its restructuring in an ecological sense, incorporating some of the most innovative eco-building criteria, e.g. solar panels, an innovative heater-cooler system (R-Pannell), a system for rainwater collection and a unique insulation system.
How does it work today?
The members of the community set precise rules for the pooling and management of resources. According to their statements, " they share the goods, guided by a gradation of times and modes, to learn to trust and to rely on each other, and they act together as 'communities of resistance' which work for peace and where everyone, in a community process, feels motivated and keen to resist the injustice of a socio-economic system that marginalises and impoverishes many of the most vulnerable". The community holds weekly internal meetings of debate and analysis of the present situation. In the words of community members, "our way of life is based on a shared vision of what is good and on the collegiality of the decisions which are owned and consensual." Every month each family unit shares 40% of revenue from individual salaries which is paid directly to the "c / c of the Community La Zattera" for management costs of the Community itself. From this pooling of resources, the community was soon ready to welcome people in economic or social difficulty including: minors entrusted by the Juvenile Court, to whom it has offered education assistance (enrollment fees, purchase of books, the costs of travel-study in European countries), clothing and psychological support; migrants that have survived perilous journeys or shipwrecks in the Mediterranean Sea, including pregnant women and children, to whom they have offered medical support, legal assistance and financial aid for the first months; prisoners who have received alternative measures to prison. For prisoners with life-sentences, the community has also been the place where the Court has granted a two-day meeting with families. Many other people and families have been accommodated for short periods of time. The hospitality costs are covered entirely by the community, and the length of stay usually lasts for a period of a few months. The chief purpose is to provide temporary support from which a process of self-determination can then be initiated. In this respect, the Community contributes to the training or job placement of people staying there and assists them in the building-up of relationships with people, services and networks at local and national level. The Community has always been an active party in the movements and citizen-based action for anti-racism and social justice - giving rise to labour camps, becoming part of delegations to monitor and report on the treatment of migrants arriving to the island of Lampedusa, and generally participating in the realisation of events in collaboration with other associations and civil society including the anti-racism Sicilian forum; the observatory against racial discrimination Nourredine Adnane; the citizen coordination against the trafficking of human beings; the anti-mafia social forum; the Committee of the struggle for housing; the Sicilian Regional Forum of Movements for Public Water and many others. Also, the Community is now home to a self-producing laboratory that is entirely managed on a voluntary basis and uses only natural ingredients producing beer, biscuits and snacks which are for a social library, open to the public, and for the observatory against racial discrimination Nourredine Adnane.
Added value of the project and making resources available
The sharing of resources, time and experiences between the members of the Community and the people welcomed/hosted; empowerment of the resources through their pooling; intercultural enrichment; concrete support to make projects possible for people experiencing poverty or social difficulties through the proposal of an alternative way of living, through the activation of new lifestyles (self-production; pooling of goods and services)
Challenges
Difficulties relating to the economic management of the community; problems connected with the welcoming of "unknown" people within the household; conflicts in the intercommunitarian relationships.
ITALIANO
Topics – Co-Housing; communizing hospitality services; lifestyle; alternative money
Titolo: Comunità La Zattera
Breve descrizione dell'azione: Una comunità di laici missionari comboniani chiede in affidamento uno spazio dove avviare un percorso di co-abitazione e messa in comune delle risorse volta anche all'accoglienza e all'ospitalità di persone in difficoltà.
KEY FACTS
Organizzazione responsabile: Comunità La Zattera Status: Associazione Finanziamento: Messa in comune degli stipendi, co-produzione di cibo. Persone coinvolte nel progetto: 2 famiglie stabilmente presenti, decine di associazioni cittadine che collaborano, decine di persone accolte o ospitate negli anni. Partners pubblici: No Partners privati : Associazioni locali e privati cittadini Data di inizio: 2005 Sources & Links/contacts: http://www.laicicombonianipalermo.it
L'idea: Agire una scelta di vita comunitaria che comprenda la condivisione e la solidarietà, da tradursi nella co-abitazione, nella messa in comune delle risorse e nella loro co-produzione, e in un'accoglienza da offrire ad altre persone fragilizzate rifiutando la logica dell'assistenzialismo e promuovendo, con i più poveri, processi di autodeterminazione e giustizia sociale, in collaborazione con le realtà della società civile operanti nel territorio.
Il contesto locale : Lo scenario è quello della città di Palermo che conta 600.000 abitanti ed è caratterizzata da una forte polarizzazione economica e soprattutto sociale, con importanti sacche di povertà, e da una carenza cronica di servizi di welfare. Palermo è anche una città di passaggio per molti migranti che attraversano il Mediterraneo partendo dalle coste africane, ed è caratterizzata da una strutturale assenza di servizi di accoglienza pubblici e laici.
Come tutto è cominciato: Nel 2005, tre famiglie di missionari laici comboniani individuano uno spazio idoneo al loro progetto e chiedono, con una lettera ufficiale all'allora Consiglio Provinciale, di considerare il loro desiderio di realizzare la loro comunità in quel luogo. Nella preparazione della richiesta la comunità si è ispirata ai percorsi attuati dall'Associazione di Promozione Sociale "Mondi di comunità e famiglie" (http://www.comunitaefamiglia.org/index.php?option=com_getregioni&Itemid=151). Dopo tre anni il Consiglio Provinciale ha dato parere favorevole, decidendo di acquistare l'immobile, sito in Palermo via G.B Santangelo 17,b e di concederlo in comodato d'uso all'associazione-comunità "La Zattera". L'11 luglio 2008 è nata così la Comunità Laica Comboniana di famiglie "La Zattera" che ha sede in una villetta di 2 piani suddivisa in 5 appartamenti, due per i due nuclei familiari che vi abitano stabilmente, e gli altri utilizzati per l'accoglienza. La struttura presenta inoltre un piccolo giardino e degli spazi comuni (cappella, salone, cucina e bagni) utilizzati da tutti. Dopo avere ottenuto l'edificio in comodato d'uso, la comunità ha proceduto alla sua ristrutturazione in senso ecologico seguendo alcuni dei più innovativi criteri della bioedilizia, per cui sono presenti: pannelli solari, un sistema innovativo di riscaldamento - raffrescamento (R-Pannell), un sistema di raccolta delle acque piovane, un particolare sistema di coibentazione.
Come funziona adesso: Sono state quindi impostate delle precise regole condivise di messa in comune e gestione delle risorse. I membri della comunità, secondo quanto affermato direttamente da loro, "condividono i beni, procedendo secondo una gradualità di tempi e modi, per imparare a fidarsi ed affidarsi; lavorano e si ritrovano insieme come 'comunità di resistenza' che opera per la pace e dove ciascuno, in un cammino comunitario, si sente stimolato e aiutato a resistere all'ingiusto sistema socio-economico che determina l'emarginazione e l'impoverimento dei più deboli". La comunità vive un momento settimanale di confronto interno, e di analisi della realtà. Come spiegano ancora i membri della comunità, "il nostro vivere si fonda, su una visione comune del bene e sulla collegialità delle decisioni che sono partecipate e consensuali". Ogni mese ciascuna unità familiare condivide il 40% delle entrate provenienti dai singoli stipendi, che viene versato direttamente sul "c/c della Comunità La Zattera" per le spese di gestione della Comunità La zattera. A partire da questa messa in comune delle risorse, la comunità si è aperta all'accoglienza di persone in difficoltà economiche o sociali tra cui: minorenni affidati dal Tribunale dei minori per cui hanno offerto sostegno scolastico (tasse iscrizione, acquisto libri, spese per viaggi-studio in paesi europei), acquisto abbigliamento e accompagnamento psicologico; migranti sopravvissuti a pericolosi viaggi e a naufragi nel Mediterraneo, anche donne incinte e con bambini, per cui hanno offerto Sostegno medico, Assistenza legale e Sostegno economico per i primi mesi; detenuti che godono delle misure alternative al carcere. Per un ergastolano la comunità la Zattera è stato anche il luogo in cui il giudice ha permesso che avvenisse un incontro di due giorni con la sua famiglia. Molte altre persone e nuclei familiari sono stati ospitati per brevi periodi. Le accoglienze sono interamente a carico della comunità e durano solitamente un periodo di qualche mese. Lo scopo principale è in fatti quello di offrire un sostegno da cui ripartire per avviare un percorso di autodeterminazione. La Comunità contribuisce in questo senso alla formazione scolastica o all'inserimento lavorativo delle persone che accoglie e le agevola nella costruzione di relazioni con persone, servizi e reti del territorio locale e nazionale. La Comunità La Zattera è stata da sempre parte attiva nei percorsi di movimento cittadini per l'antirazzismo e la giustizia sociale dando vita a campi di lavoro, diventando parte di delegazioni di monitoraggio e denuncia del trattamento dei migranti sull'isola di Lampedusa, e in generale partecipando alla realizzazione di eventi ed iniziative cittadine in collaborazione con altre associazioni e realtà fra cui il forum antirazzista siciliano, l'osservatorio contro le discriminazioni razziali Nourredine Adnane, il coordinamento cittadino contro la tratta, il forum sociale antimafia , il comitato di lotta per la casa, e il forum regionale siciliano dei movimenti per l'acqua pubblica, e tanti altri. La comunità è oggi anche sede di un laboratorio di autoproduzione di birra, biscotti e merendine che usa materia prima naturale ed a km zero; di una biblioteca solidale aperta al pubblico, e dell'osservatorio contro le discriminazioni razziali Nourredine Adnane, gestito interamente su base volontaria.
Le sfide affrontate: Difficoltà connesse alla gestione economica della struttura; problematiche legate all'accoglienza di "estranei" dentro il proprio nucleo familiare; conflitti nelle relazioni intercomunitarie.
Valore aggiunto del progetto e condivisione delle risorse rese disponibili: Condivisione delle risorse e del tempo fra i membri della comunità ma anche con coloro che sono stati accolti/ospitati; potenziamento delle risorse attraverso la loro messa in comune; arricchimento interculturale; sostegno concreto per attuare progetti di vita di persone di situazione di povertà o difficoltà sociale, attraverso una proposta di vita alternativa all'individualismo, e l'attuazione di nuovi stili di vita (es. autoproduzione, messa in comune di beni e servizi)