Auteur : Lorna Muddiman - Publié le : 2013-04-19 12:32 -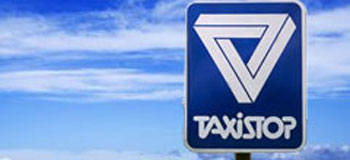 City: Belgium

Organisation enabling sharing since 1975: ride-sharing: Carpoolplaza, Eurostop, Eventpool. Car-Sharing: Cambio-car-sharing, Autopia P2P. Homelink, home-sitting. Social transport service for less mobile people, done by volunteers...
KEY FACTS
Holding Organisation: Taxistop Date of creation: 1975 Status: Movement Financing: Non-profit People involved in the project: 15 Public Partners: Public transport Private Partners: Contact person: Angelo Meuleman Main projects Links: www.taxistop.be www.eventpool.be www.eurostop.be www.autodelen.be www.cambio.be www.mindermobielencentrale.be www.woningoppas.be
The idea
The idea to start was philosophically inspired: Can we do more with less.
We started organizing hitchhiking (taxi-stop). During our history we filled empty seats in airplanes (we invented the last-minute concept), boats, buses, and cars. We are also focused on houses: Using private houses for tourism accommodation. We have brought car-sharing into Belgium, and created a shareholdership between every public transport operator in Belgium.
The local context
We are living in a small country, with different languages: That makes it difficult to reach critical mass, and to regain investments. A small country gives us the opportunity to be in close contact with our different governments, and find support for realizing our ideas.
The starting point
It was just the observation that so many cars where driving with so many empty seats: Couldn't we organize hitch-hiking for a broader public? Our philosophy started: 'we will enable 'doing more with less'
How does it work?
Spotting needs, enabling technology, and create a good marketing plan.
Participation and Governance
Some projects are directly supported by regional governments, others are managed totally indepent. For car-sharing we have created a unique shareholdership with public transport operators, who are supporting the idea of having impact on urban space consumption, and congestion reduction.
Contribution to the community
Carpooling: Contribution to more efficient transport, less emissions. Enabling mobility solution for workers, in close cooperation with companies. Car-sharing: Less urban space consumption, reducing local traffic. Social Transport for Less Mobile people, by volunteers: Giving social chances to especially elderly people. Housing services: Promoting close-by tourism, with less environmental impact.
Challenges/Risks/Inertias
Economically challenging to maintain software and having ressources for marketing to reach critical mass.
Since the new age of collaborative consumption: competition which lead to fragmentation.
Future perspectives
Focus on local partnerships
Proposals for change
Broader public awareness campaigns on the benefits of sharing.